Janis Joplin From Forever Clever
Janis Joplin         From Forever Clever
Janis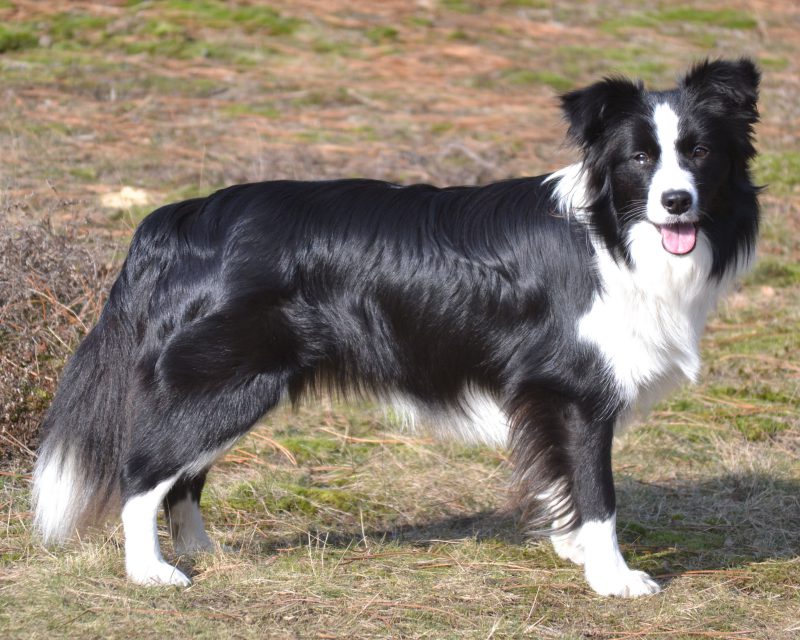 Born: 07-08-2014
Colour: black & white
Hips: HD-A
CEA-CL-TNS DNA free
Glaucoma DNA free
MDR1 +/+
IGS free
Janis is a sweet and kind lady, she is carefull before she does things, but than she loves to cuddle.
She is very good in sport,  she is fast, agile, follows all the commands without hesitation, and is always ready for action.
Her idol is Mac (her uncle and also a Forever Clever) and when you see him, Janis is never far away.
She loves to lie down with you on the couch, nice cuddle and sleep with her favorite toy monkey.
Janis lives with Jac and Ursula, they sport with her!
CH WAVENEY KOZMONAUT

 CH CALANAIS COOL AS ICE

 CH TOROBEAM FREDDY FUDPUCKA

 CH BELADELE RANDOM HEART

 ETHERIAL KOXMIC GAMBLER

 CH ETHERIAL CHASE THE ACE

 CH BLAKNWYTE ETHERIALSANGEL

CH  MARILYN MONROE FROM FOREVER CLEVER

 CH RHYTHM N SOUL FROM FOREVER CLEVER

 CH KERRYBRENT NZ MIDNITE SOLO

 CH LADY OF SOUL FROM FOREVER CLEVER

 CH TONKORY CARESS

 CH BORDERFAME HEART N SOUL

 TONKORY RUBA