Wild Storm Kyoto
        Wild Storm Kyoto
Yoko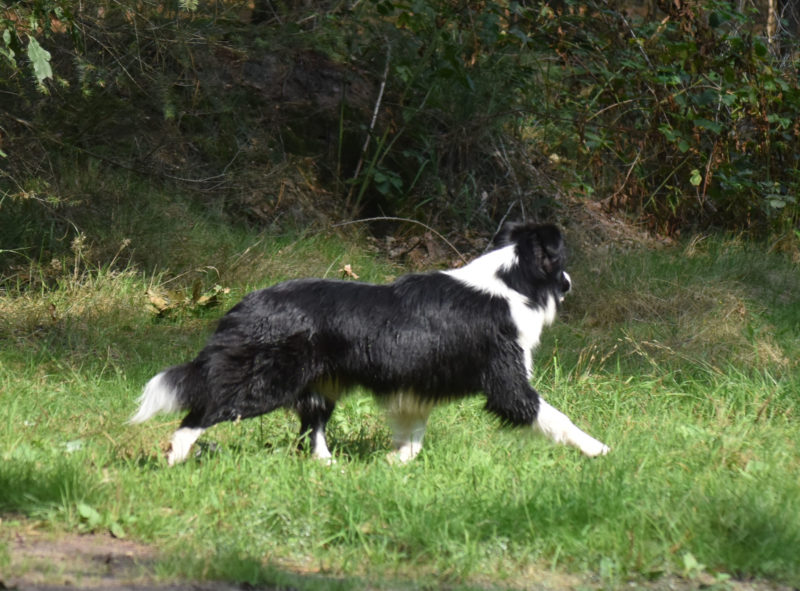 Geboren: 12-01-2019
Kleur: zwart-wit  HD A-ED 0/0
HD A-ED 0/0
CEA-NCL-TNS-IGS-RS-SN-DM-GG DNA vrij via ouders
MDR1 +/+ via ouders
ECVO en Glaucoom vrij
EE red carrier
..
..


Yoko heeft een open en zachtaardig karakter, ze is vriendelijk en heel lief !! Ze is een spontane en speelse meid, houdt van lekker actie en is er dan ook als de kippen bij. Buiten is ze heel actief, maar binnen ligt ze lekker op haar kleedje met een botje. Of komt lekker bij je knuffelen, dit kan ze HEEEEL lang volhouden.  Ze leert snel, houdt van samen bezig zijn, trainen of spelletje is altijd een succes! We lopen gehoorzaamheid en showtraining met haar. Heerlijk rennen in het bos vindt ze geweldig, maar houdt goed contact met ons, een geluidje en ze is weer terug. Ze is een leergierige, pientere, snelle, sociale knuffelige lieve meid en heerlijk temperamentvol.  Onze spaanse schone !!!!
CH WILD STORM BAD BOY

VIVE LA VIDA OF CLEVERLAND

 CH SOUL A.MIGHTY AT PIC POKEY

CH TRUCHARM MAD ABOUT YOU

YOUNG GIRL DANCER

CH BRANNASDALE STAR SAPHIRE

FLOWER OF OLD HILL MEG RYAN

CH WIPPING ANGELA'S DREAM

BLUE PERLE IMAGINE PEACE

NICE OF YOU TO COME BYE SIMPLY RED

ANGEL RED

WIPPING COCO ROSIE

CH GO TO BE A STAR FROM BORDERS PARADISE

BLUE PERLE AUSTRALIAN RED JULIET