CH Perry Ellis From Forever Clever
CH Perry Ellis
From Forever Clever
 Finna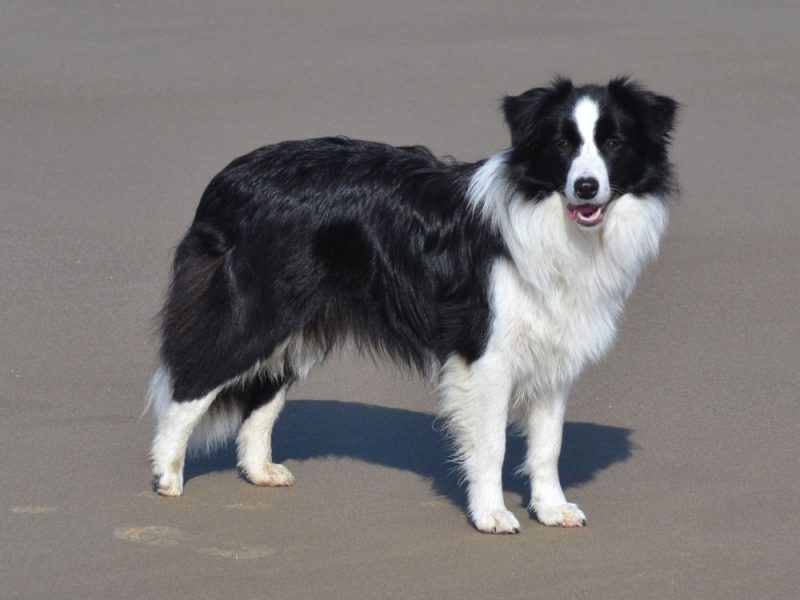 Geboren:19-05-2013
Kleur: zwart-wit
Heupuitslag: HD-A
CEA-CL-TNS DNA vrij
Glaucoom DNA drager
MDR1 +/+
IGS-RS-SN vrij
01-03-2014  RCAC
21-06-2014  CAC  NL Jeugd Kampioen
04-10-2014  RCAC- CACIB
06-06-2015  CAC-CACIB
06-03-2016  CAC-CACIB NL Kampioen
Lieve ontdeugende Finna.
Ze is superlief en gaat heel goed met onze andere hondjes.
Uitlaten in het bos vind ze geweldig , dit doen we dan ook elke dag.
Alleen is ze snel afgeleid, dus als ze wat hoort of ziet, gaat ze er als een speer achteraan.
Roepen heeft geen nut, Finna heeft maar 1 doel, kijken wat of wie dat was .
Gelukkig is ze nu uit de pubertijd en gaat dit al een heel stuk beter.
Lekker relaxed en zelfverzekerd meisje is Finna.
We trainen haar gehoorzaamheid, lopen show en binnenkort behendigheid.
Ons lief prutske !
PIKKUPAIMENEN BE BRAVE

CH NAHROF SHADOW OFMERCY

 CH GLENTRESS SHOWNO MERCY

CH WIRALEE MOON SHADOW

PIKKUPAIMENEN PINA COLADA

MACCABEE BOBBYSOCKS

CH PIKKUPAIMENEN CHOCOLATE SHAKE

CH PR BALLERINA FROM FOREVER CLEVER

CH DANARI DE BEERS

CH TOOKURRA CATCH A STAR

CH DANARI DIAMANTE

CH LADY OF SOUL FROM FOREVER CLEVER

CH TONKORY DENNIS SHEPHERDS DREAM

FAY FROM FOREVER CLEVER