CH Rhythm N Soul From Forever Clever
CH Rhythm N Soul From Forever Clever
Cooper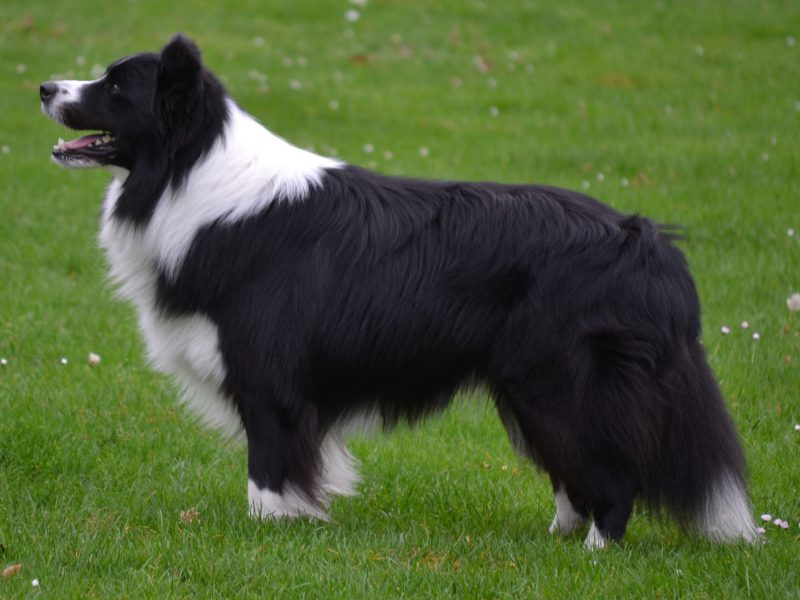 Born: 22-09-2009
Colour: Black and White
Hips: HD A
CEA-CL-TNS DNA free
Glaucoma DNA free
MDR-1 +/+
IGS- free
SN-RS free
DNA Profiled
Int. Show Champion 2013
NL Show Champion 2012
Qualified for the dog of the year 2011
European Dog Show Winner 2011
Qualified for Crufts 2012 and for World Champion of Champions 2011
Amsterdams Youth Winner 2010
Crufts qualified 2010
NL Youth Champion 2010
With Cooper we have 4 generations in the house where we're very proud of.
He's a wonderful dog whit a sweet, open and friendly character, turbulent and active.
When the're is action he's around, good-natured and super with the children.
But also still ooooooh sò naughty, they HAD a beautyful garden, he's friends with the cat but the chickens are not safe for him, when they're moving it's so nice to play with.
He's has a great time with Erwin, Peggy and the kids……….super!
CH KERRYBRENT MIDNITE SOLO

CH KERRYBRENT MIDNITE SOUL

CH MOYSTONHILL MIDNITE SUN

CH KERRYBRENT CRYSTAL MIST

DORNBRAE HAVN A BLOND MOMENT

DORNBRAE HAZES SPIKE

DORNBRAE TY'S COUNTESS

CH LADY OF SOUL FROM FOREVER CLEVER

CH TONKORY DENNIS SHEPHERDS DREAM

CH BORDERFAME HEART N SOUL

TONKORY PORIRUA

FAY FROM FOREVER CLEVER

BEST ARAMIS OF CLOVER CORNER

AYLA