Maybic Golden Slumbers
Maybic Golden Slumbers
Scott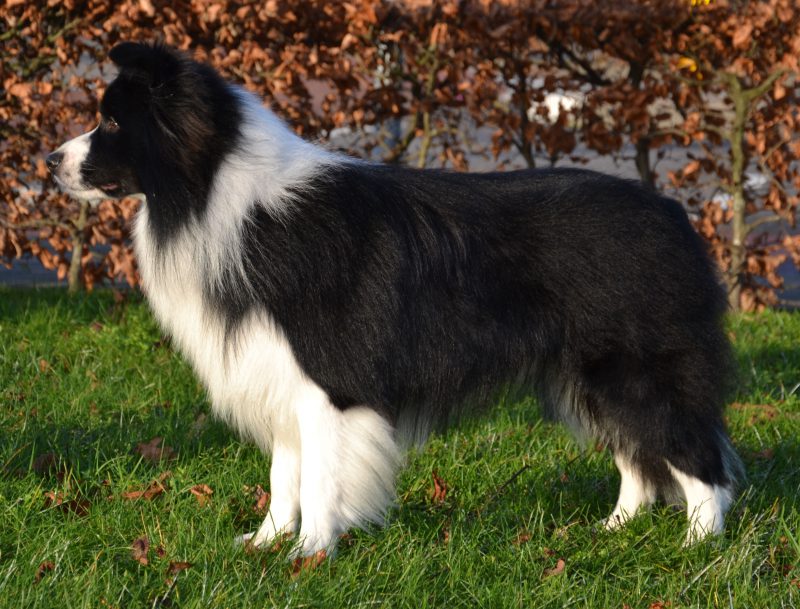 Born: 27-07-2011
Colour: black & white
Hips: HD-A
CEA-TNS-CL DNA free
MDR-1 +/+
Glaucoma DNA carrier
IGS-SN-RS DNA free
DNA Profiled
08-09-2012  CAC
05-10-2012  RCAC
05-10-2013  RCAC-RCACIB
01-03-2014  RCAC-RCACIB
26-04-2014  RCAC-RCACIB
Scott is our sweet joker, and he adores his sister Sylvie, what he
let her know regularly by his rough cuddles, she's Scott's best friend.
He's very fast , and sneaks out the door before you know it.
He has a great stable character, he loves attention, to cuddle ( on your lap),
a great will-to-please, and if there is any action, then Scott will be the first.
Our "always happy" smily face!
Anja is training him for obedience and we will train him for the show.
Thanks Vanessa for this DREAMBOY !!
CH DANARI DE BEERS

CH TOOKURRA CATCH A STAR

 CH TULLACREST THIEFA HEARTS

CH TOOKURRA BELIEVE N MAGIC

CH DANARI DIAMANTE

CH MOMOCHROME CURRENCYCREEK

CH MINIMBAH LUNAR ROSE

MAYBIC CHINA TOWN

CH TONKORY INCOGNITO

KIMY V D FLORETY HOF

TONKORY XOTIC

CH TONKORY EXHIBIT ONE MLORD

TONKORY BORIS

TONKORY RUBA