CH Pr Ballerina From Forever Clever
CH Prima Ballerina From Forever Clever 
Sylvie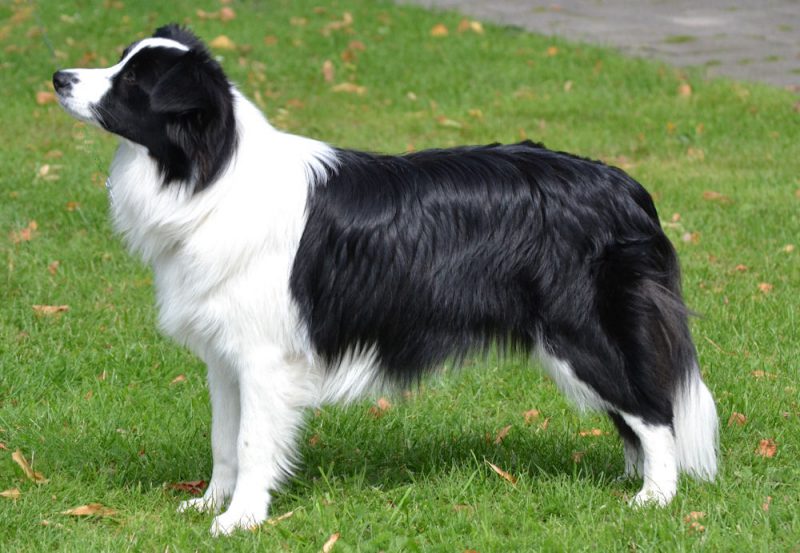 Born: 26-11-2010
Colour: black & white
Hips: HD-A
CEA-CL-TNS DNA free
Glaucoma DNA free
MDR1 +/+
IGS free
NL  Showchampion 2014
CRUFTS 4th out of 24 borders 2012
2x Crufts qualified for 2012
Brussels Youthwinster 2011
Amsterdams Youthwinster 2011
NL Youthchampion 2011
Sylvie has an open and happy character, friendly and very social, she's relaxed and easy to train.
She's doing obedience and we show her.
She's our "slopertje" you give her something fun to play with, and
within the shortest time it's flying around in many peaces, luckely she only does that with the toys!!
She's a wonderful girl , and she is super with the rest of our girls.
Occasionally naughty but really…..our eyecatcher!!
 CH DANARI DE BEERS

 CH TOOKURRA CATCH A STAR

 CH TULLACREST THIEFA HEARTS

 CH TOOKURRA BELIEVE N MAGIC

 CH DANARI DIAMANTE

 CH MONOCHROME CURRENCYCREEK

 CH MINIMBAH LUNAR ROSE

 CH LADY OF SOUL FROM FOREVER CLEVER

 CH TONKORY DENNIS SHEPHERDS DREAM

 CH BORDERFAME HEART N SOUL

 TONKORY PORIRUA

 FAY FROM FOREVER CLEVER

 BEST ARAMIS OF CLOVER CORNER

 AYLA