Locheil Reddy To Rock
Locheil Reddy To Rock
Teddy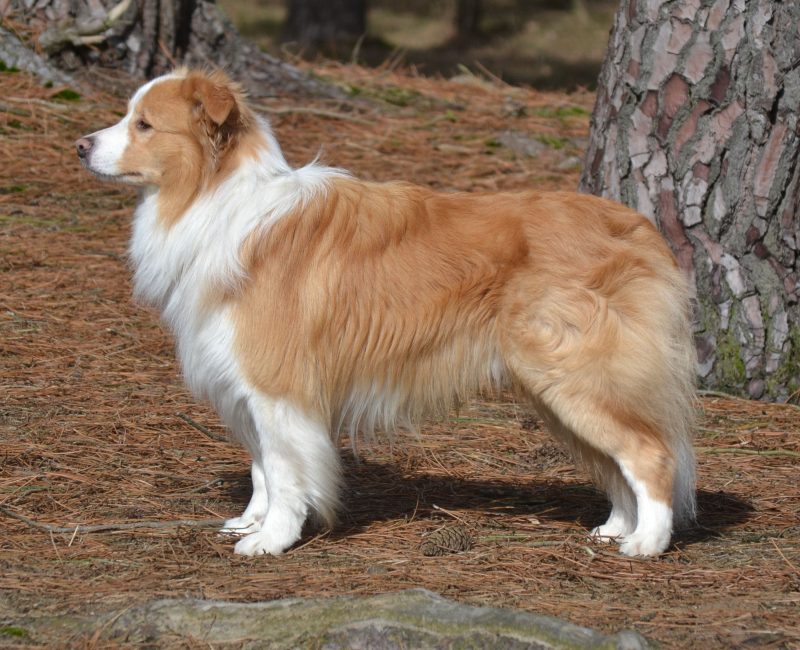 Born: 1-8-2013
Colour: ee red
HDA-ED 0/0-SD clear
CEA-CL-TNS-IGS-SN-GG-AOD-MDR1+/+: free
RS Carrier
No Merle
DNA Profiled
7-9-2014 Benelux Juniorwinner
After 7 years looking for a handsome man in Australian Red, with Teddy our dream came true.
Teddy is the sweetest, a big teddybear.
He loves to cuddle , affection and sometime he's so funny and crazy .
He thinks to be tough , but is'nt YET.
Livy is his best friend, and he let her know, trough frequently his heavy  cuddles ( a real boy ).
Loves to swim, when we dont go to the water, he jumps in our fishpound ones in a while….OOPS!!
And if he look at you with his bambi brown eyes, you melt right away.
Our bad boy, our sweet redheaded dream !!
With Teddy we walk obedience and shows.
Thanks Heather for this wonderful boy !!
ETHERIAL KISS THIS LOCHEIL

CUCRICHE INTHE FAST LANE

 CH BORDALACE BEST DRESSED

CYNDEE AZURRE MAID

CH ETHERIAL THIS KISS

CH KHAYOZ INTHE MIDNITEHOUR

CH CUCRICHE CHANCES ARE

LOCHEIL GOLDEN DELICIOUS

LOCHEIL JAMES BLONDE

CH NAHROF THE TALISMAN

LOCHEIL VANITY FAIR

NICE OF YOU TO COMEBYE FIELDS OF GOLD

CH PIKKEPAIMENEN DREAM CATCHER

RHONABWY AWSOME LADY