Flower Power From Forever Clever
Flower Power      From Forever Clever
Pippi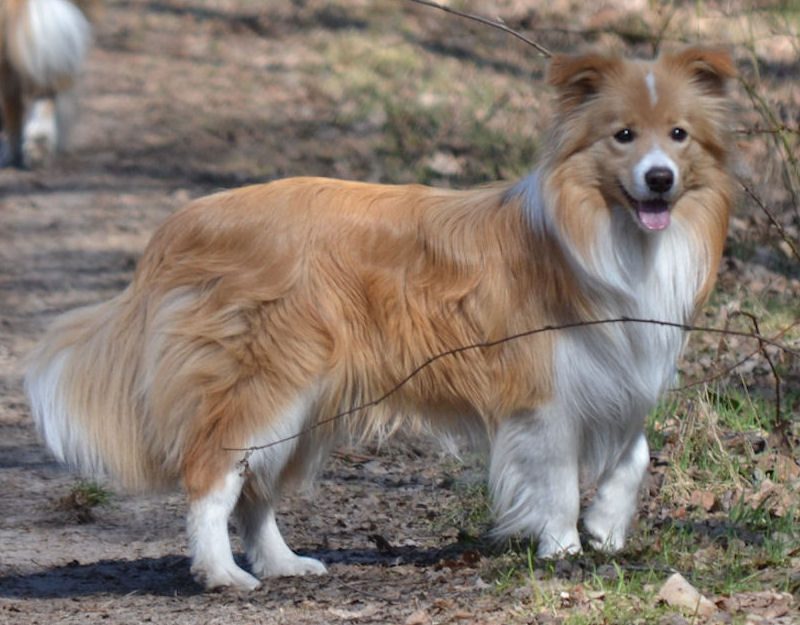 PIPPI
Born:  02-05-2012
Colour:  Australian ee-red
Hips:  HD-A
CEA-CL-TNS DNA free
Glaucoma DNA free
MDR1 +/+
IGS-RS-SN free
Pippi was named after Pippi Longstocking, the naughty red-head girl from the well-known children's movie.
This name fits her perfectly, she's as naughty, tough, brave and confident but also super sweet,
cuddly and as quick as water.
Children she likes a lot, and loves to play with them, but she is still a little to enthousiast.
She loves to swim together with our other borders.
Pippi can look at you with those sweet eyes and her innocent head, as naughty as she can be,
you can't  stay mad at her, you just melt.
We train her obedience, herding sheep, train for show, later she may try agility.
CH SIMPLY THE BEST FROM BORDERS PARADISE

CH WAVENEY CAUGHT IN TIME

 CH TOOKURRA CATCH A STAR

CH WAVENEY MIDNYT IMPRESSN

MOULEN ROUGE FROM BORDERS PARADISE

GOLDEN SHADOW FROM BORDERS PARADISE

TRUCHARM AMAZING GRACE

KUHAYLANS OZ FANTASY GIRL

CH JESSOMINE AUSSIE MERLOT

CH TRUCHARM ROYAL TARTAN

KENTISH SHIRAZ

CH KUHAYLANS OZ KITKATCARAMELDREAM

CH WILDBLUE DIAMOND IN THE RUFF

CH WILDBLUE INFINITY