CH Perry Ellis From Forever Clever
CH Perry Ellis          From Forever Clever
 Finna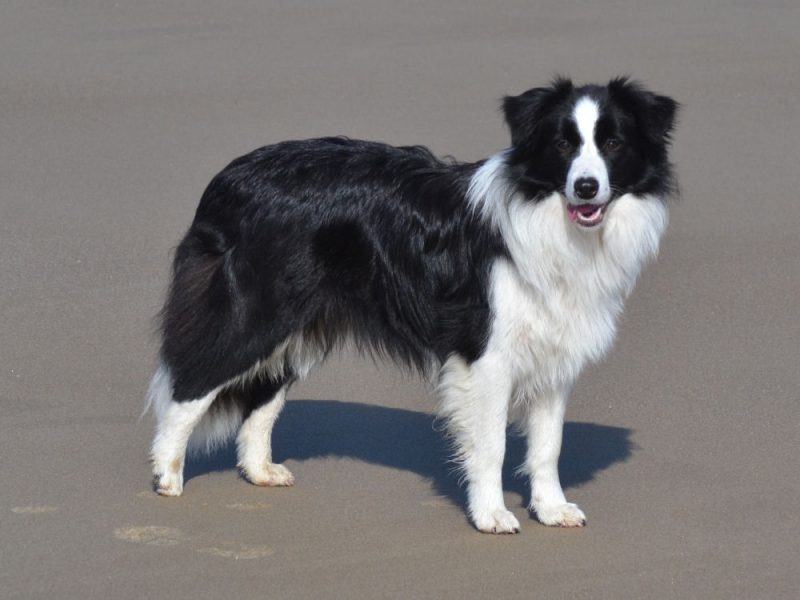 Born:19-05-2013
Colour: black & white
Hips: HD-A
CEA-CL-TNS DNA free
Glaucoma DNA carrier
MDR1 +/+
IGS-RS-SN free
01-03-2014  RCAC
21-06-2014  CAC  NL Junior Champion
04-10-2014  RCAC- CACIB
06-06-2015  CAC-CACIB
06-03-2016  CAC-CACIB NL Champion
Sweet , naughty Finna.
She is so super sweet and loves our other dogs.
The walks in the forrest she loves, this is a every day thing.
When she hears something between the trees, she must know what it is, and goes after it.
You can try to call her, or be mad, Finna has only 1 goal and that is, to see who or what is their.
So happy she is a little older, and she is more easy with this.
She is relaxed and a self- assured girl is Finna.
We train her obedience, do some shows en later agility.
Our beloved girl !
PIKKUPAIMENEN BE BRAVE

CH NAHROF SHADOW OFMERCY

 CH GLENTRESS SHOWNO MERCY

CH WIRALEE MOON SHADOW

PIKKUPAIMENEN PINA COLADA

MACCABEE BOBBYSOCKS

CH PIKKUPAIMENEN CHOCOLATE SHAKE

CH PR BALLERINA FROM FOREVER CLEVER

CH DANARI DE BEERS

CH TOOKURRA CATCH A STAR

CH DANARI DIAMANTE

CH LADY OF SOUL FROM FOREVER CLEVER

CH TONKORY DENNIS SHEPHERDS DREAM

FAY FROM FOREVER CLEVER